Climate change and nature recovery
Over the coming decades Harrington will demonstrate how to build a sustainable community which makes a significant contribution to Oxfordshire's transition to carbon neutrality – and will act as a national exemplar of what can be done.
Using the One Planet Living® framework, the Harrington team undertook a comprehensive sustainability needs analysis to establish the relevant sustainability needs for this development, both at a local and regional level, while also considering the planetary 'bottom line'. This was used to set detailed objectives against each of the 10 One Planet Living principles. Key sustainability objectives include: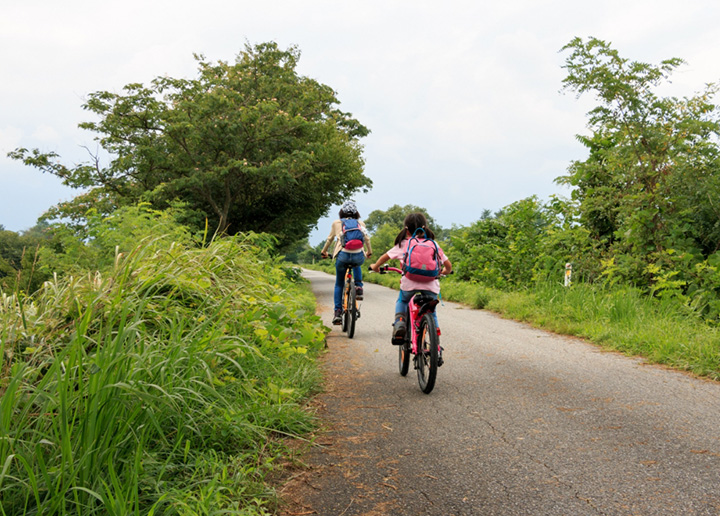 Sustainable connectivity
Harrington will be a pioneer for Oxfordshire's 'liveable neighbourhoods' vision and a regional low-carbon transport hub within the Innovation Corridor

Net-zero development
Harrington will offer homes that are net-zero carbon in operation and with low embodied carbon, through an energy strategy that will deliver designed performance and low running costs for residents

Creating a healthy and equitable community
Harrington will build in the infrastructure for a healthy community and will develop the local and regional economy in an equitable way

Protecting and enhancing local wildlife and habitat networks
At least half of the site's area will be dedicated to green infrastructure, using a landscape-led masterplan that exceeds government targets for new development to increase biodiversity
Harrington's creation will be aligned with and support the achievement of a number of local strategies and commitments including South Oxfordshire District Council's commitment to being a carbon neutral district by 2030, Oxfordshire County Council's 2020 Climate Action Framework and the goal to enable a zero carbon Oxfordshire by 2050.
Improving connectivity for rural communities
Oxfordshire benefits from a highly skilled population and multiple high value employment centres. Many of these areas and communities are located in a band to the south of Oxford broadly Grove & Wantage, Harwell, Didcot, Culham, Harrington, Thame and Aylesbury, termed the "Oxfordshire-Buckinghamshire Innovation Corridor".
Situated in the heart of this corridor while on an accessible route into Oxford, Harrington is situated and scaled to deliver greatly enhanced sustainable public transport connectivity to link up smaller communities and employment centres along this Innovation Corridor across southern Oxfordshire.
The highly sustainable public transport proposals would provide new services along this corridor, which would be reliable, integrated and accessible. Harrington will enable connectivity between settlements including Tetsworth, Thame, Little Milton, Great Haseley, Wheatley and Oxford by enabling a key intermodal link and delivering greatly enhanced public transport in east-west direction, while the immediately adjacent M40 provides access to destinations further afield.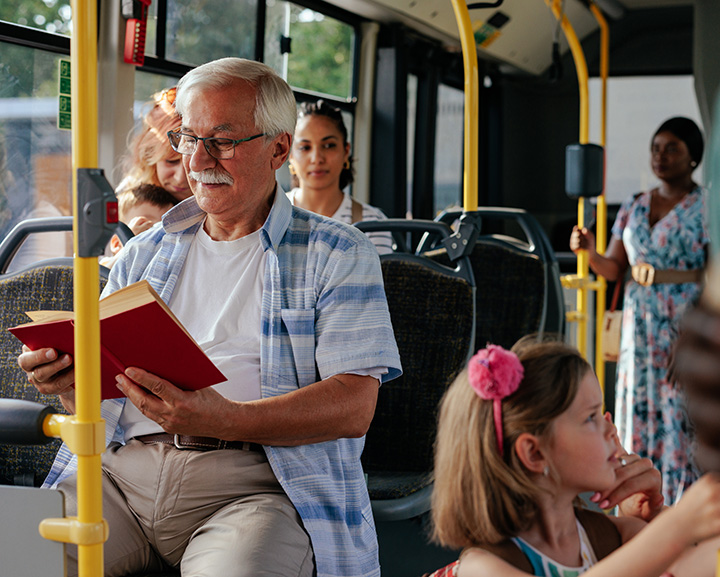 Creating strong and healthy communities
The need to create a place that delivers services in easy reach and encourages a healthy lifestyle with local greenspace and walkable neighbourhoods has never been more important or evident.
With more than half of the Harrington site committed to green infrastructure such as parks, recreation space and community food growing, the location provides easy access to nature and helps to support healthy and resilient lifestyles. There is space to deliver the right mix of private and public green space as well as high-quality homes, workspaces and all the facilities of a thriving market town to meet every need, minimising any need to travel by car.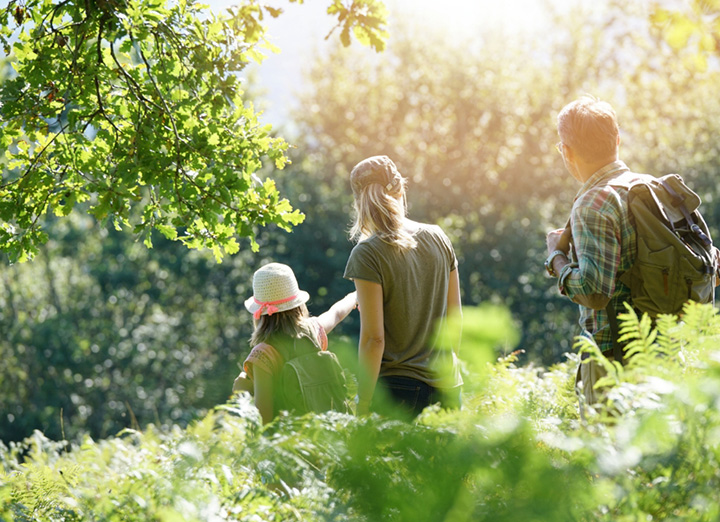 High quality homes in affordable places
The dream of having an affordable place to live and work risks being out of reach for a whole generation of local young families – and an older local generation seeking somewhere to move within their community to meet their changing needs. Without urgent action to deliver more homes, this problem will only get worse and more local people will be priced out of where they grew up.
Thousands of affordable homes would be built as part of Harrington, featuring a broad range of house sizes and tenures to cater for every need, including shared-ownership, affordable rent, rent-to-buy as well as homes that prioritise local people including self-build opportunities.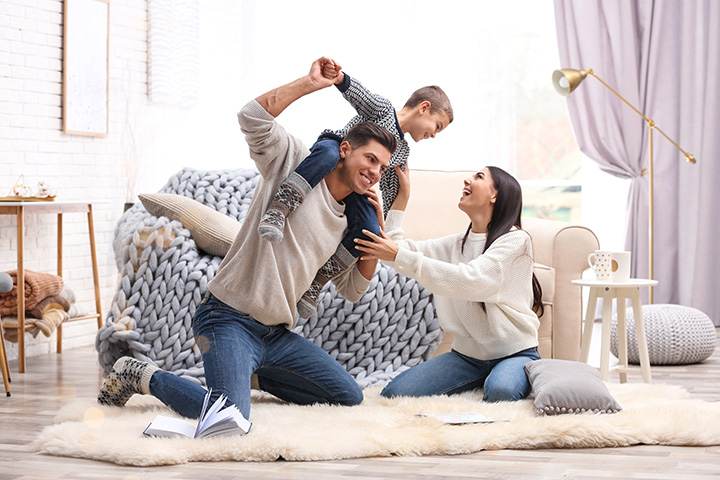 Protecting and enhancing local heritage
Harrington offers the opportunity to do something different and something new. A vibrant community with 21st century sustainability built-in, with a quality informed by our rich past of thriving market towns and neighbourhoods that bring together all the facilities for day-to-day living, working and play.
The ambition retains the historic character of trees, hedgerows and landscape, including existing buildings and structures found within the site, to create a huge range of community green space integrated with a great 21st century addition to the historic settlements of Oxfordshire.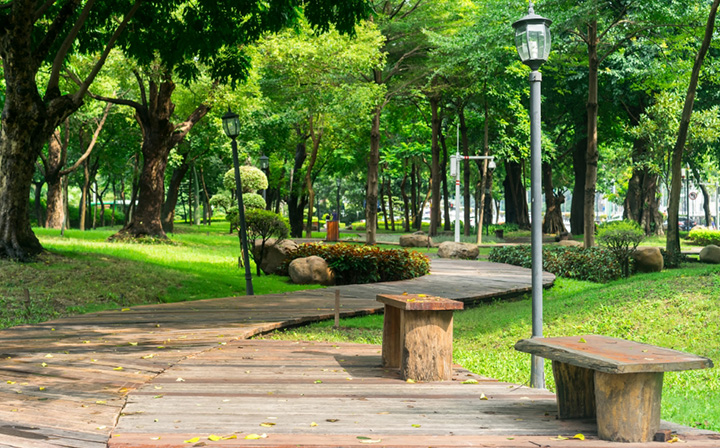 Creating the jobs and work environment of the future
Harrington's location and high concentration of professional homeworkers, combined with supportive co-working facilities, will make this place one of the most creative, innovative and sustainable communities in the UK.
Based on Harrington's sustainable design philosophy, analysis by Smart Growth Analytics shows that the development could be home to a level of homeworking of 35% to 40%. This analysis draws on the already very high rates of Creative & Knowledge-based Industry professionals homeworking (especially home office professionals) that are found in Oxfordshire and South Oxfordshire. By putting all the facilities in place to make this an easy and attractive option for residents, Harrington will be at the cutting edge of the 21st century live-work generation.
Residents living at Harrington will be able to work, shop and play without needing to travel outside of the community. This creates a virtuous circle, with increase demand for local shops and an array of facilities attracting more businesses, ensuring they will be of a high quality and economically viable.
Embedding a homeworking and co-working ethos throughout Harrington will provide a low carbon, innovative and pioneering development, making a vital contribution to the sustainable growth and competitiveness of the broader South Oxfordshire, Oxfordshire and Buckinghamshire economies.
Whether it's designing each home with a dedicated workspace, providing work hub facilities to allow the new generation of entrepreneurs and professionals to thrive, or creating dedicated premises for Oxfordshire's new generation of growing businesses to succeed in a community their employees can afford to live and enjoy, Harrington is uniquely placed to respond to the challenges of the 21st century.